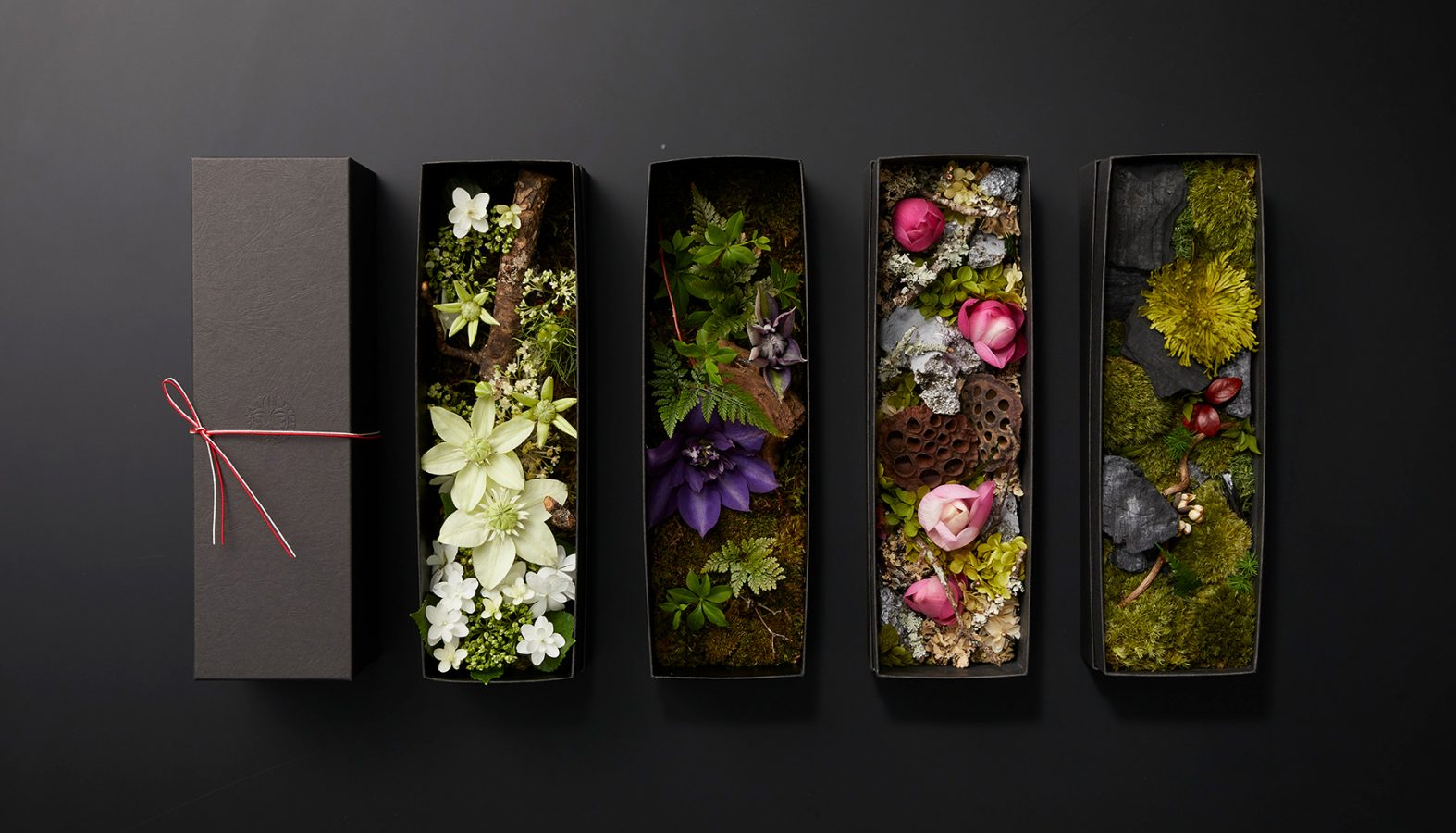 We are pleased to inform you that we have started selling flower boxes based on the sprit of Japanese ikebana in collaboration with flower artist ; Mr. Shungetsu Nakamura.
The flower box made of real flowers and preserved for each "Tsuki" and "Yo" gives the viewer time to see and imagine the beauty of the four seasons and the unchanging beauty.
Japan's culture is woven through the four seasons.
Please enjoy the world filled with the sympathy of Japanese beauty and nature.