We offer 5 kinds of sake with a small food for each sake in our Washitu : tasting room.
We hope you enjoy harmony between foods and sake too.
Foods (~2019/3/31) are supervised by world renowned executive chef : Takeshi Fukuyama : The owner of  "La Maison de la Nature Goh" who is nominated for "The Asia's 50 Best Restaurants".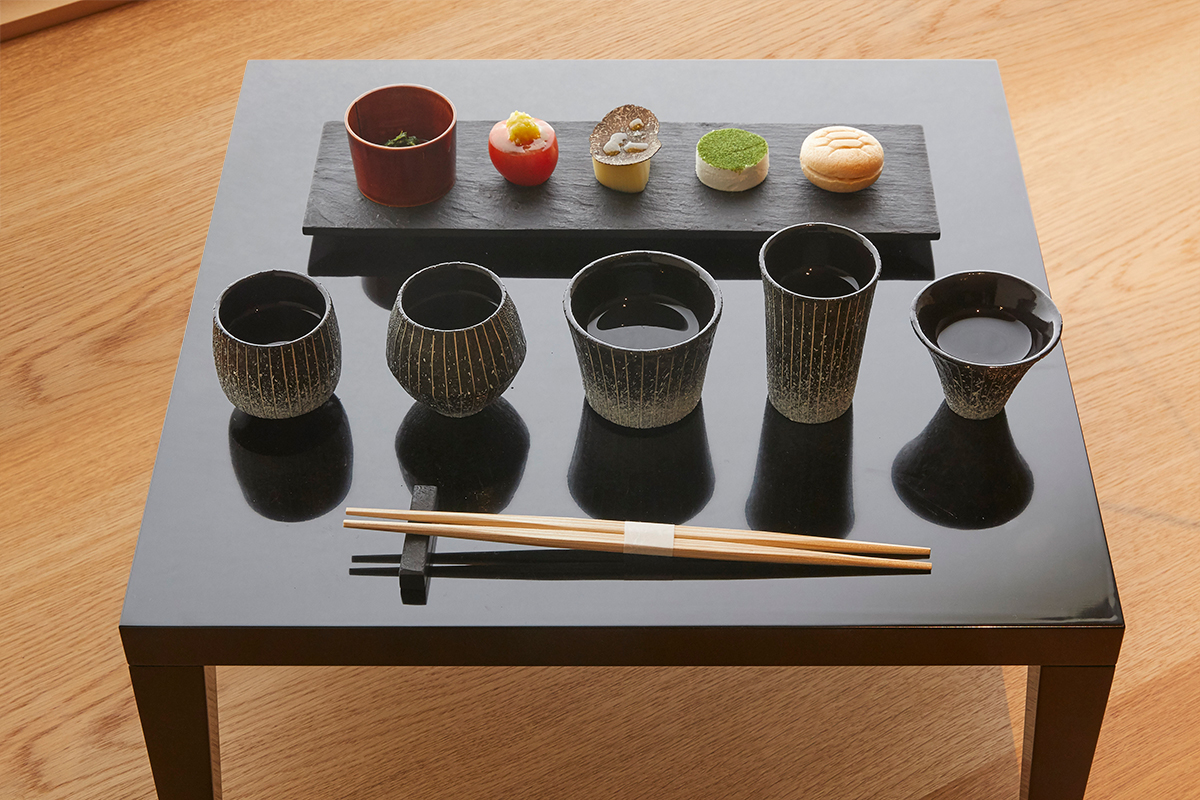 Chef Profile : Mr Fukuyama Takeshi
'Chef Fukuyama has spent his whole life in Fukuoka on the northern shore of Japan's Kyushu Island, starting his career as a trainee chef at Ile de France and working up to head chef at Mercury wine bar and restaurant. He founded La Maison de la Nature Goh in 2002.'
quoted from the site, 'Best 50'
https://www.theworlds50best.com/asia/en/the-list/21-30/La-Maison-de-la-Nature-Goh.html
(2019/12/12 19:40pm accessed the site)