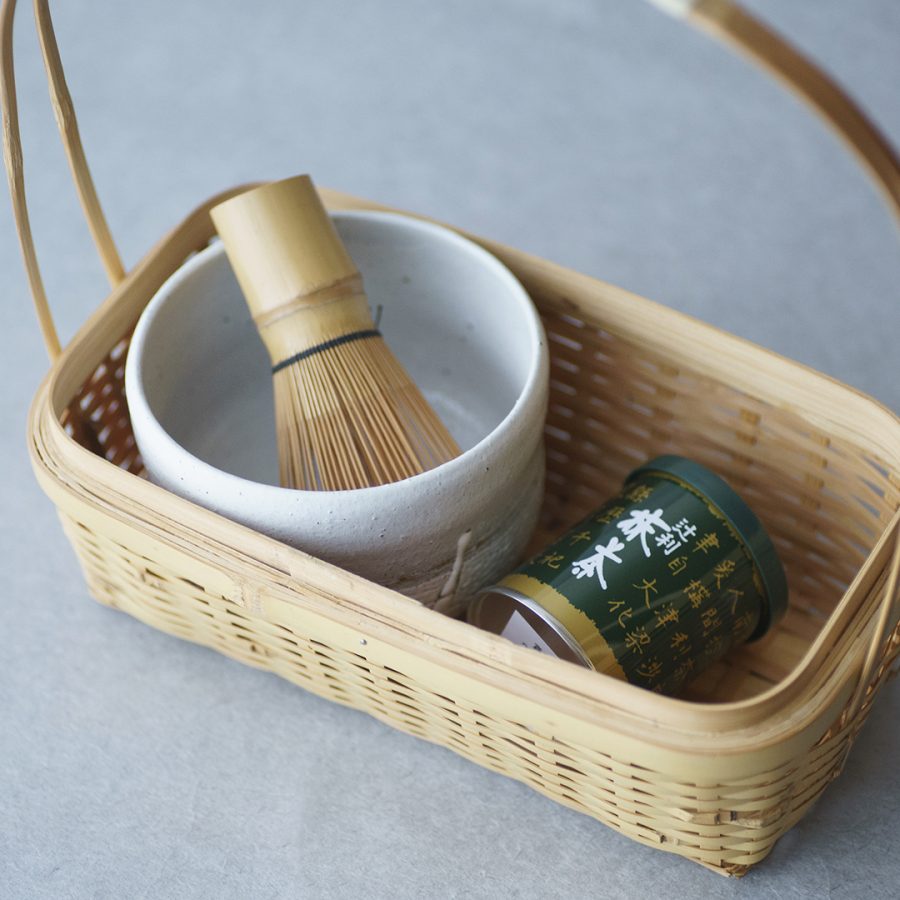 In the world of tea, nodate or the open-air tea ceremony is held in the spring. This ceremony is attractive in that you can enjoy tea in a casual manner while admiring the beauty of nature. The traditional manners of tea ceremony, which are stressed in indoor tea ceremonies, are simplified in nodate, and even participants with limited knowledge of the art of tea can relax and appreciate tea.
The first nodate recorded in Nanpouroku, an old record written about the Wabicha style of tea ceremony established by Tea Master Sen no Rikyu, took place in 1587 and was called "Hakozaki Chakai". This was a tea ceremony given by Sen no Rikyu in a pine forest in Hakozaki (present Higashi Ward, Fukuoka City) while accompanying lord Toyotomi Hideyoshi for ruling Kyushu. It is said the aroma of pine needles, used as fuel to boil tea water, added a tasteful feeling to the ceremony.
In modern days, nodate is offered at temples and parks all over the nation. Why not relax and have a sip of tea in a natural open setting?