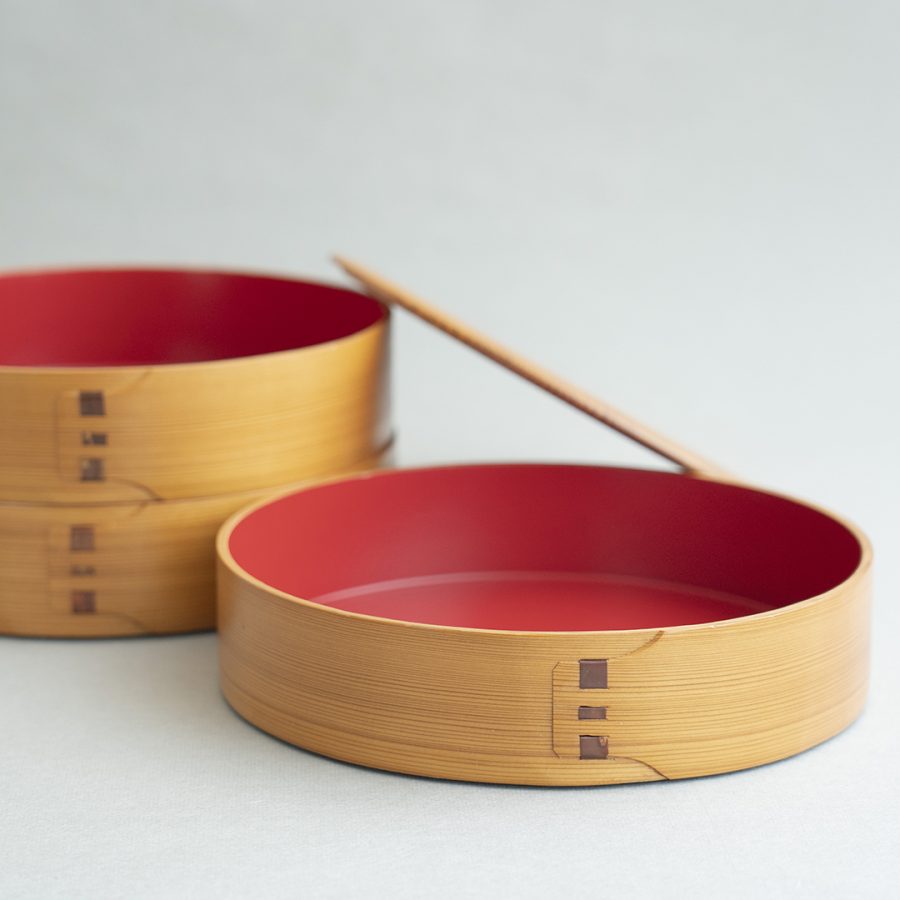 With the increase in mild days and pleasant weather, this would be the prime season for tourism under normal circumstances. Excursions are not something we can casually do this year. Visiting a nearby park or nature reserve with lunch, however, will allow you to relive your childhood and feel cheerful. To fully enjoy such a moment, why not take more time to look for the perfect lunch box?
Magewappa (bentwood) is a lunch box made of Japanese cedar or cypress that takes advantage of its grain and shallow curves with rustic and tender warmth. The appearance is not magewappa's only charm. With its moisture control feature, the wood absorbs excess moisture, and the rice stays plump and soft when cold. The lunch box also keeps the food cold in the summer and warm in the winter. The natural appearance and functionality bring about further satisfaction from the meal.
A major production area of magewappa is Odate, Akita Prefecture. Designated as a national traditional craft in 1980, Odate Magewappa is made of natural Akita cedar, which grows in the harsh northern climate, and is produced individually by craftsmen who inherited the traditional techniques. It is said to have originated in the Nara Era in the eighth century, when traditional matagi hunters created lunch boxes by bending cypress wood and sewing it together with cherry bark. Odate City Museum houses a magewappa that is presumed to have been made in the beginning of the tenth century, and surprisingly it is approximately the same in shape as modern boxes. Odate Magewappa has been continually passed down since then, and in the seventeenth century, lord of Odate of the time, the west clan of Lord Satake encouraged the production and development of the boxes as a sideline for lower-ranking samurais.
The development of magewappa has also been promoted historically in other cities in Japan, including Nagano and Nara, through local culture and craftsmanship. Along with classic lunch boxes and rice chests, a wide range of products that accommodate modern lifestyles, such as drinking vessels and mugs, are available.