Hasegawa Eiga and "Japanese Beauty"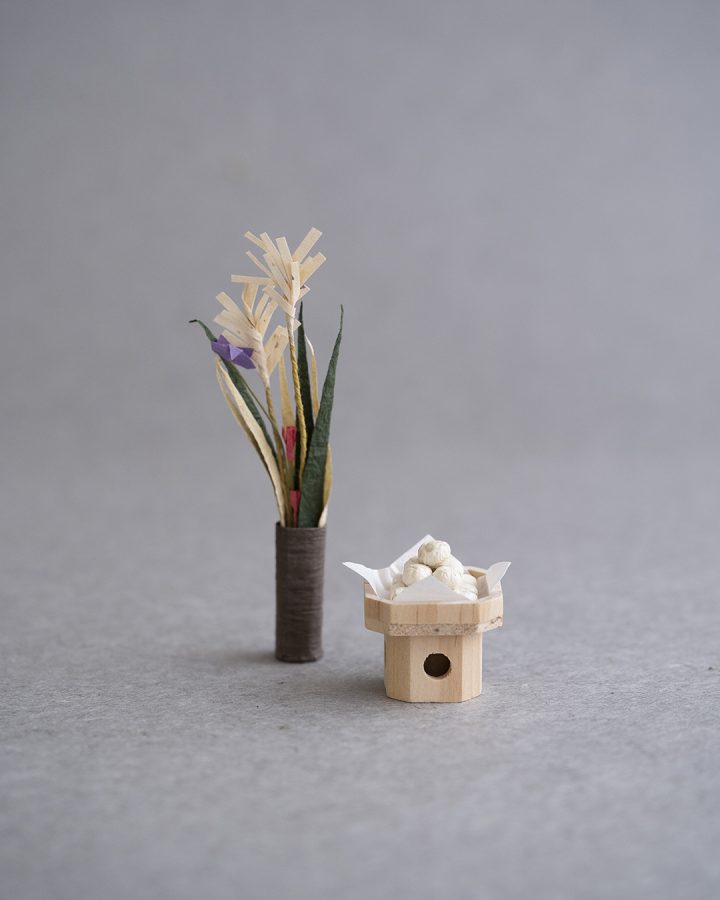 The full moon of August 15 in the lunar calendar is referred to as chushu-no-meigetsu, literally the best moon of the mid autumn. The day falls on October 1 this year.
It is the customary to give an offering for viewing harvest moon. Types of offerings vary in each region, but tsukimi-dango or moon-viewing dumplings that are shaped like the moon, Japanese pampas grass, which is used as a charm against evil, and agricultural produce such as taro potatoes and chestnuts are offered. Moon viewing was originally a part of the harvest festival to celebrate the season's bountiful harvest of rice and other produce.
You may find sake drunk with friends and families for celebrating blessings of nature and enjoying the view of the beautiful moon especially tasty.