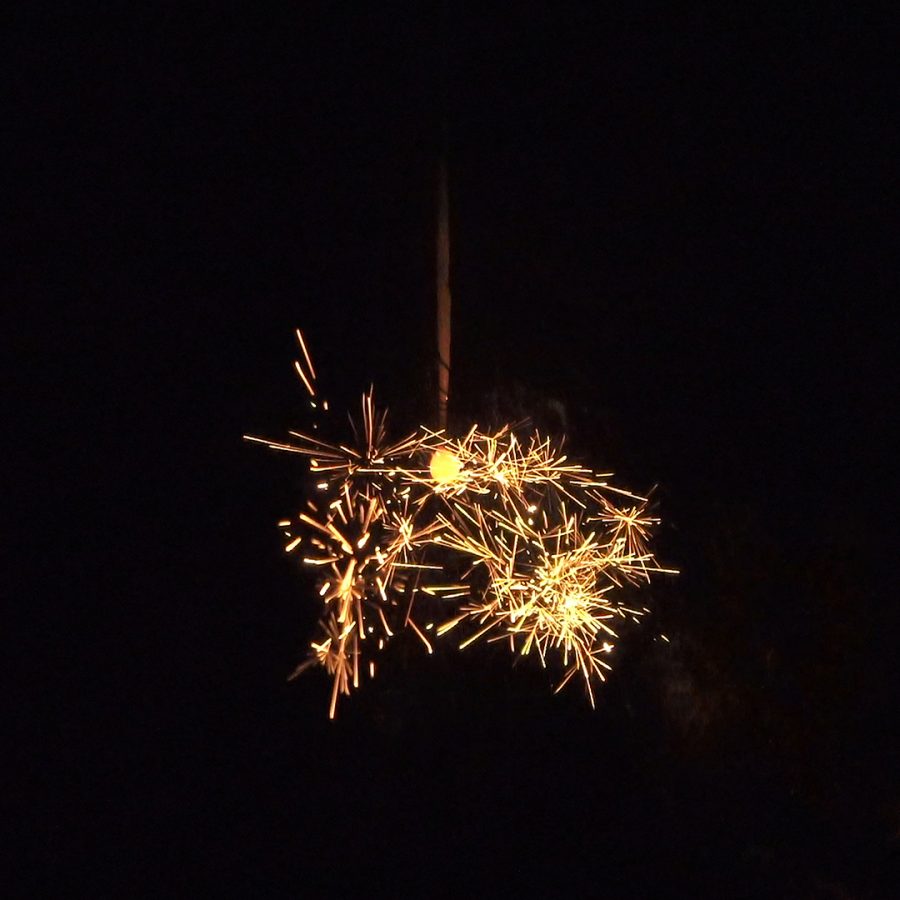 Fireworks are a seasonal feature of summer in Japan. Along with spectacular fireworks at festivals, those readily available for families are equally fun. A sparkler, with which you can compete with others to see whose little fireball will hold on longer, offers a certain summer charm with its fragile sparks.
Each stage of the sparks that only last for a few seconds has a name: "tsubomi (flower bud)" at ignition, "botan (peony)" for the lively sparks that start soon after, "matsuba (pine needles)" when the sparks rage on, and "chiri-giku (falling mum flower)" when the fireball falls to end the sparkler. It is like the life of a human being.
Sip a glass of cold sake with the family brightly enjoying fireworks: that will offer you a precious time for the fulfilment of a true Japanese summer.