Hasegawa Eiga and "Japanese Beauty"
2020.02.22
Flower arrangement : One kind of material
Flower arrangement by Golden Syunka.
One kind of material.
Material: Flowering quince arranged in washitsu.
Container: ceramic vase, made by Mr. Iwasaki Ryuji.
Bend the branches carefully and show the soft lines with finely-trimmed, well-balanced flowers.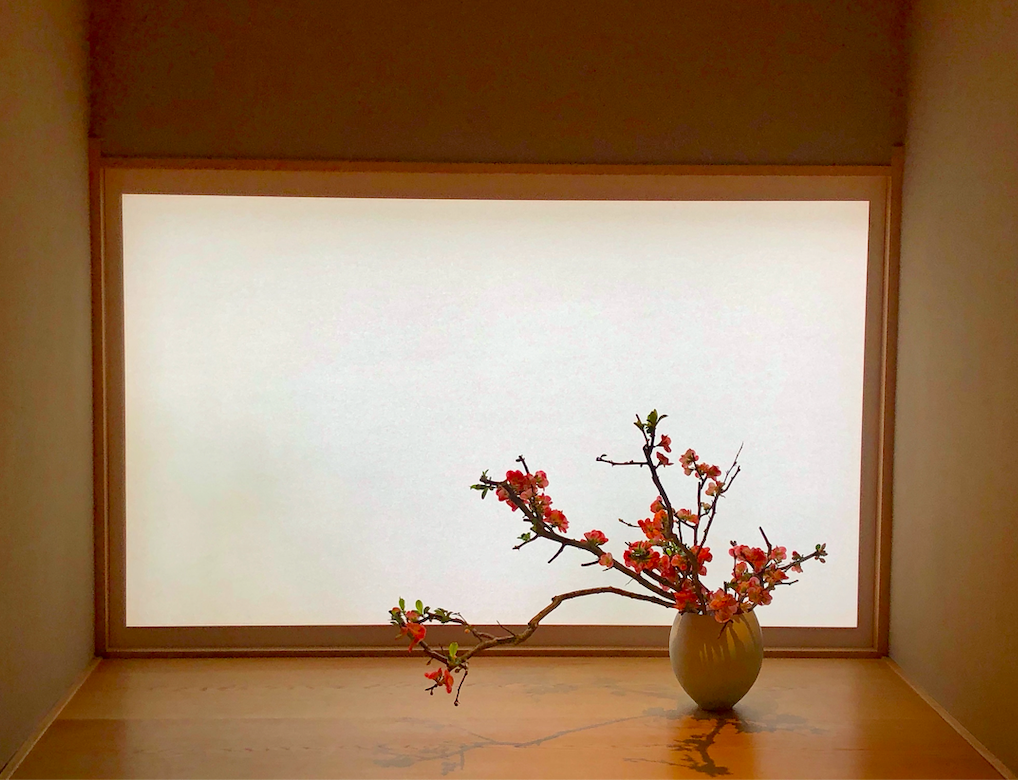 Material: Camellia arranged in gallery.