We, YAEGAKI Sake & Spirits, Inc. makes sake only in winter.
During cold winter, we have washed rice for sake making.
Well-polished sake rice is very delicate and absorbs water quickly so that we have to remove rice bran manually by hand.
This process is like competing against cold water and crouching for long time.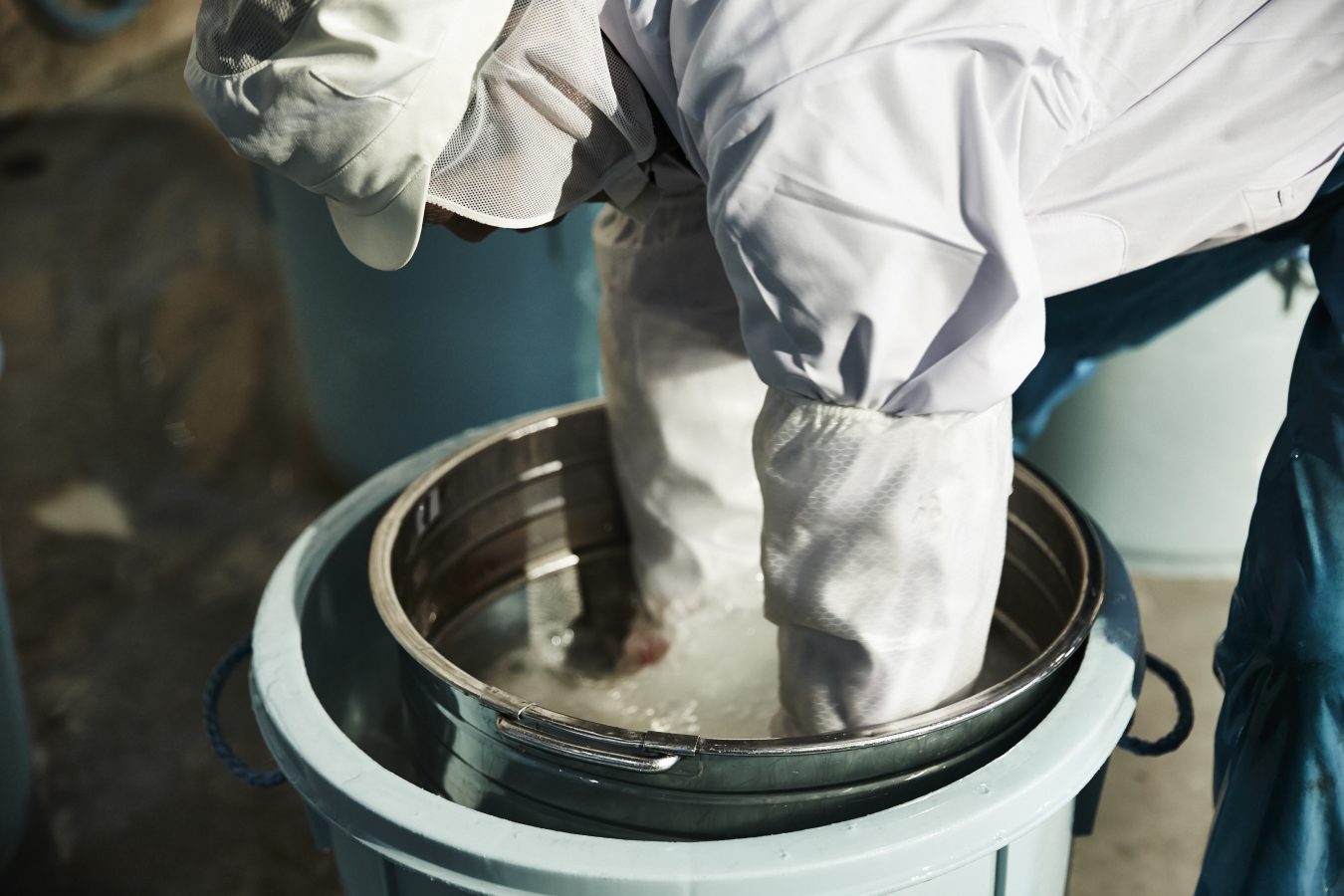 After washing, the next process is "steeping". The steeping interval depends on the rice variety, rice polishing rate, and desired sake quality. Toji, master sake brewer makes comprehensive judgments  based on the temperature, quality of the rice
and performs detailed work in seconds with a stopwatch in hand.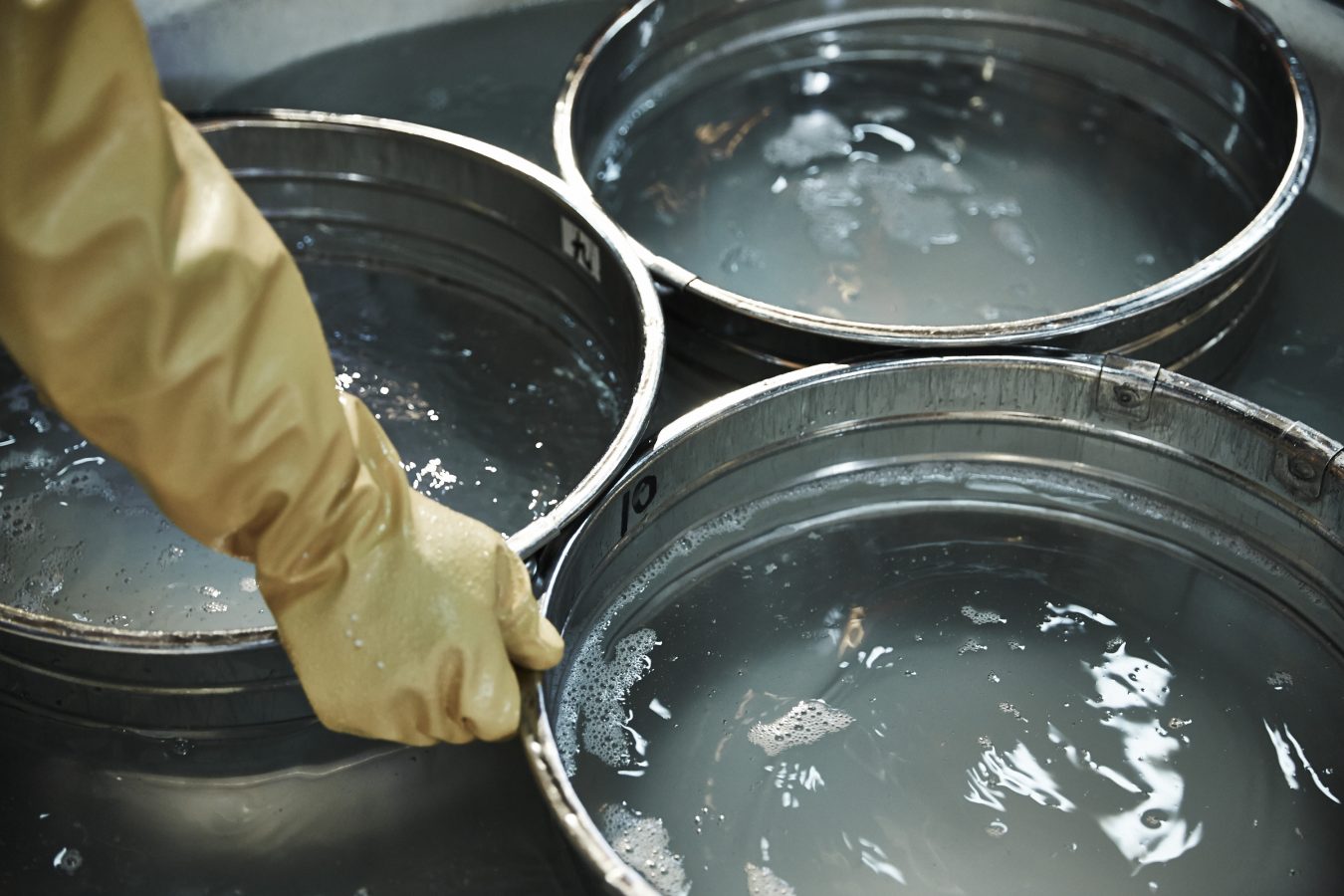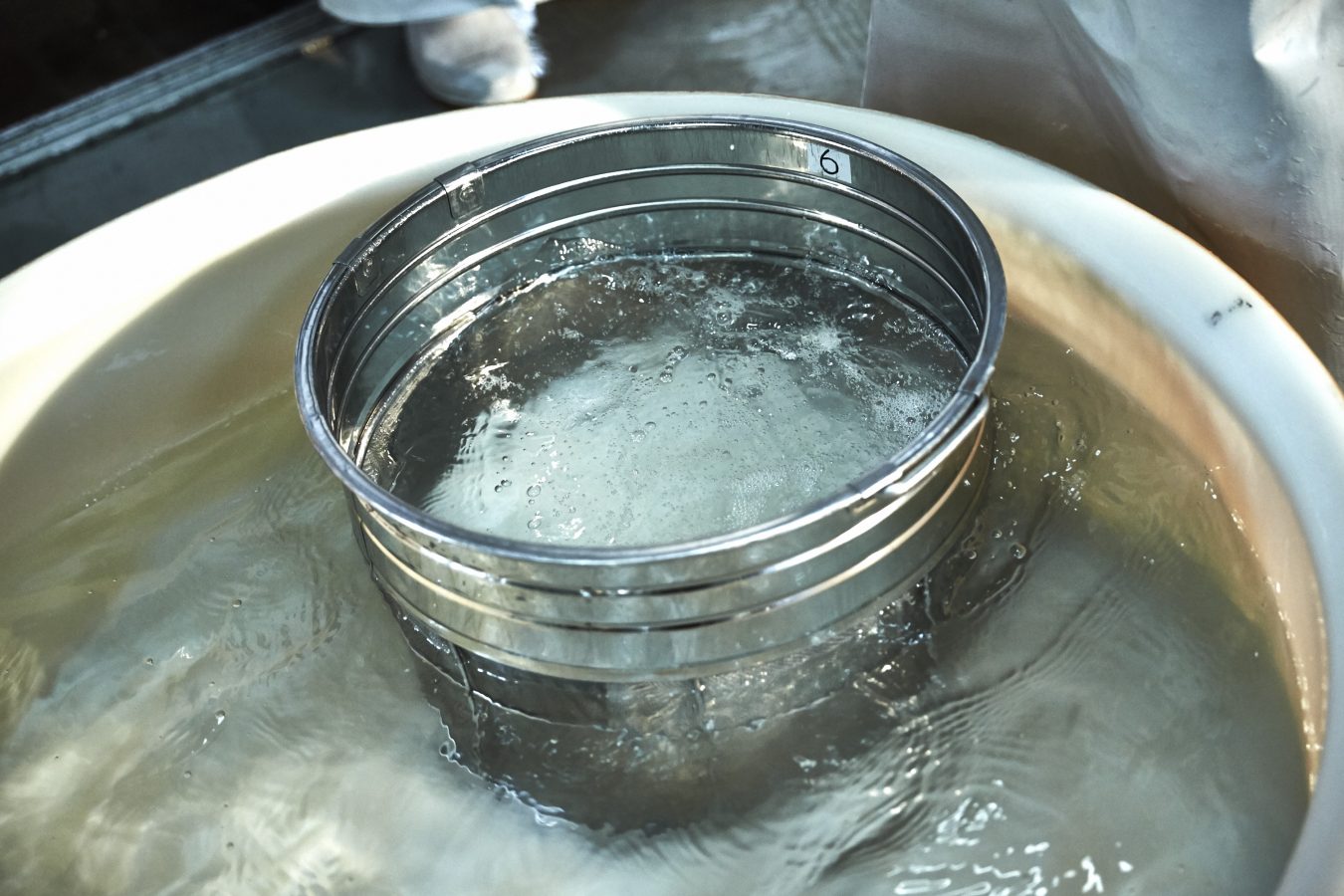 These processes we call "raw material processing" have very important roles that affect the quality of sake.