Flower arrangement by Golden Syunka.
This massive container is the work of Mr.Hotate Tsuyoshi.
Here in washitsu, you will be able to enjoy the contrast between a line of branches & volume of the fruits.
Material: Idesia polycarpa displayed in washitsu.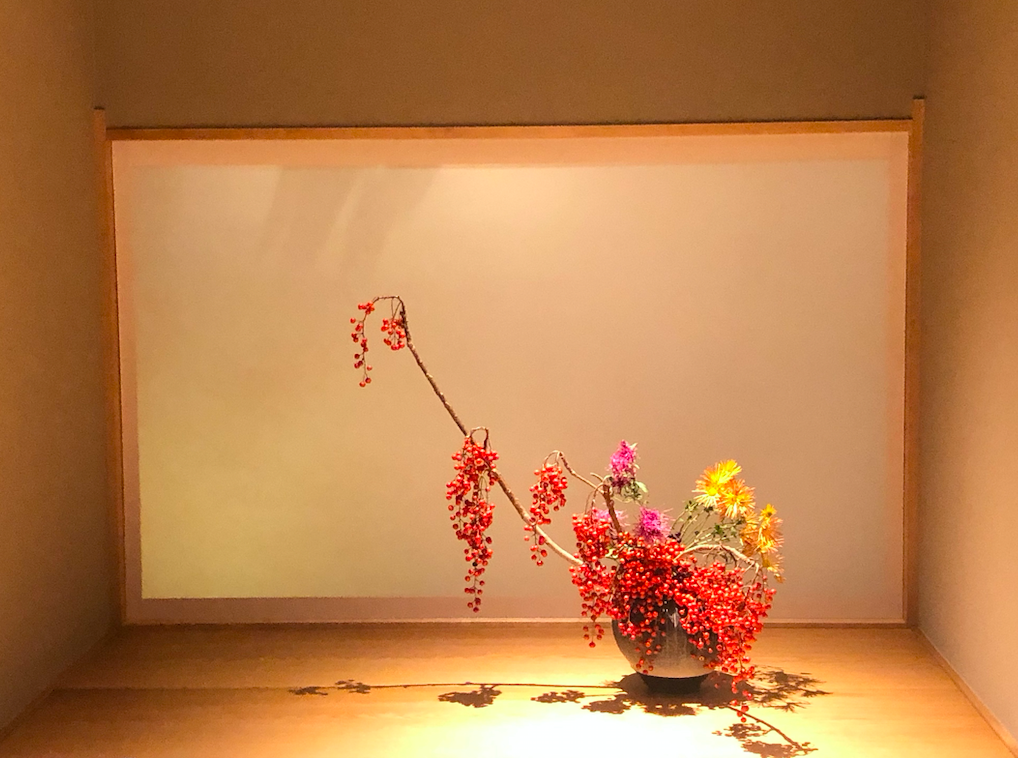 Here in gallery, you will be able to enjoy a harmony between 2 different size of fruit materials with same toning color.
Material: Trichosanthes cucumeroides displayed in gallery.