From July 1, we are glad to announce new refreshments for Hasegawa Eiga, by Michelin Star chef  Mr. Yusuke Namai.

He is the chef & owner of French restaurant 'Ode', providing a new creative gastronomy.

Finding beauty in things with less color, his signature dish is in grey.
The refreshments on plain plates he makes are like art pieces. 
So of course we offer you first refreshment with grey color, that will surely draw your attention & curiosity of the following refreshments.

Our new refreshments by Mr. Yusuke Namai are exclusively prepared for Hasegawa Eiga, not available in any other places.

We hope you enjoy Hasegawa Eiga Sake tasting with Ode refreshments.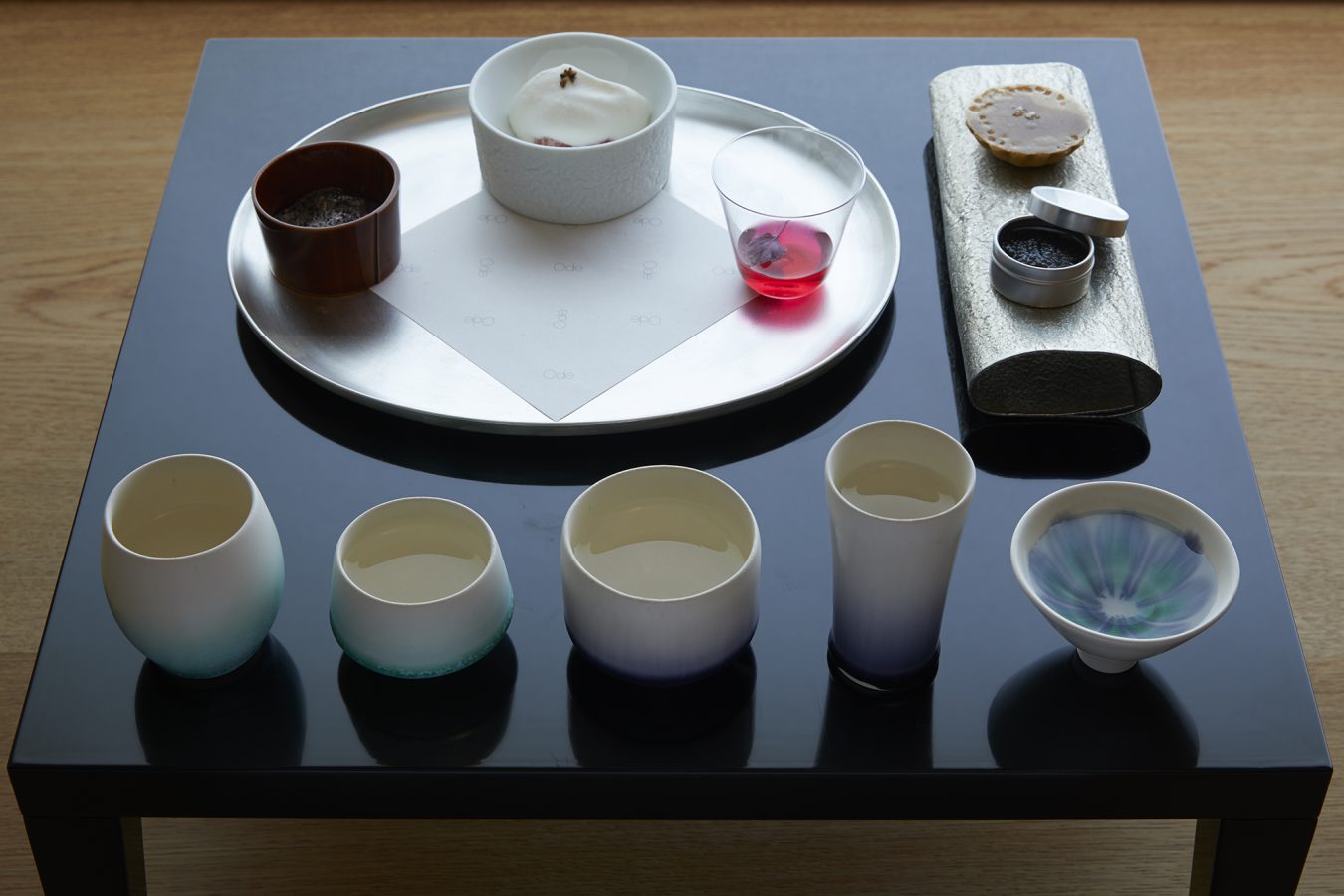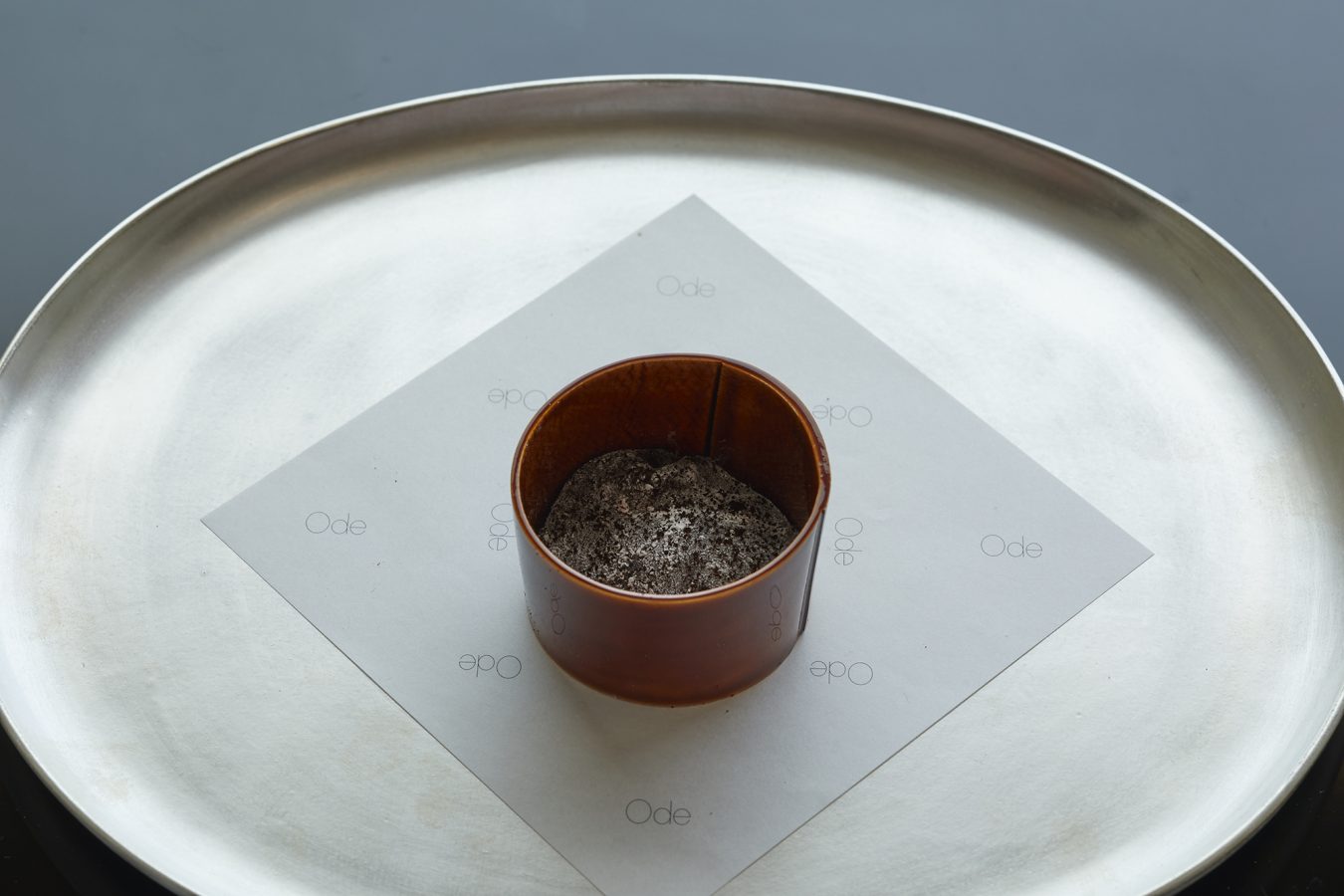 Chef Profile : Mr Yusuke Namai
Born in Tokyo in 1975. At the age of 25 and in the midst of pursuing a music career, Namai took a major turn into the world of cuisine. After working at a French restaurant in central Tokyo, he trained for 5 years under Chef Masahito Ueki at Restaurant J (Omotesando, Tokyo) and Masaa's (Karuizawa, Nagano). Namai worked as executive chef for 3 years at Heureux, also in Karuizawa, before taking up the role of executive chef at CHIC peut-être in Tokyo's Hatchobori in November 2012, where he went on to earn one star in the 2015 Michelin Guide. He commenced preparations for his new restaurant in March 2017 in advance of opening restaurant Ode located in Hiroo, Tokyo, in September 2017. He went on to earn one star in the 2019 Michelin Guide.
sited from;
https://restaurant-ode.com/en/