This week's flowers are Japanese quince (chanomeles speciose),
Alstromeria, Cyrtanthus and Eucalyptus, arranged by Shungetsu
Nakamura.
Material: Japanese quince, arranged in our washitsu.
Container: ceramic vase, made by Mr. Hotate Tsuyoshi.
Material: Alstromeria, Cyrtanthus, and Eucalyptus, arranged in our gallery.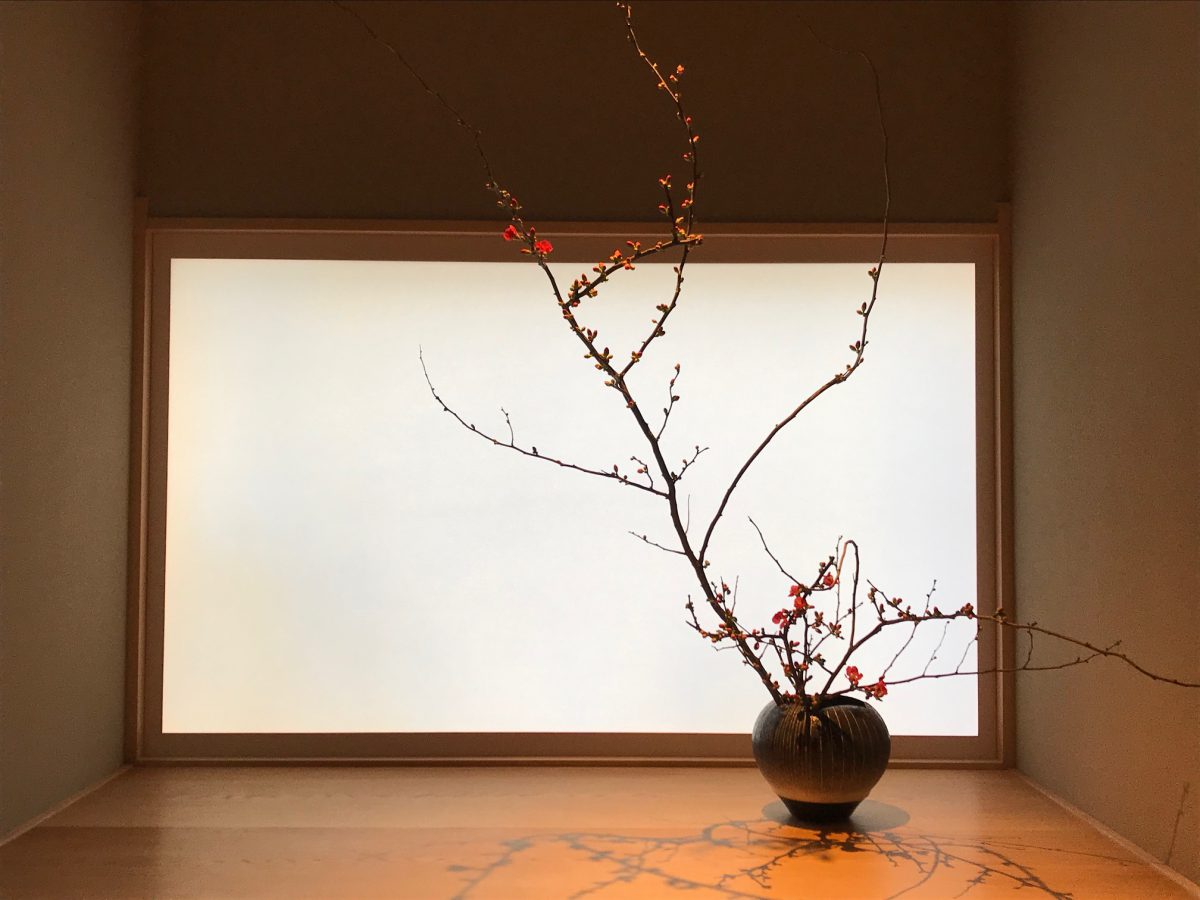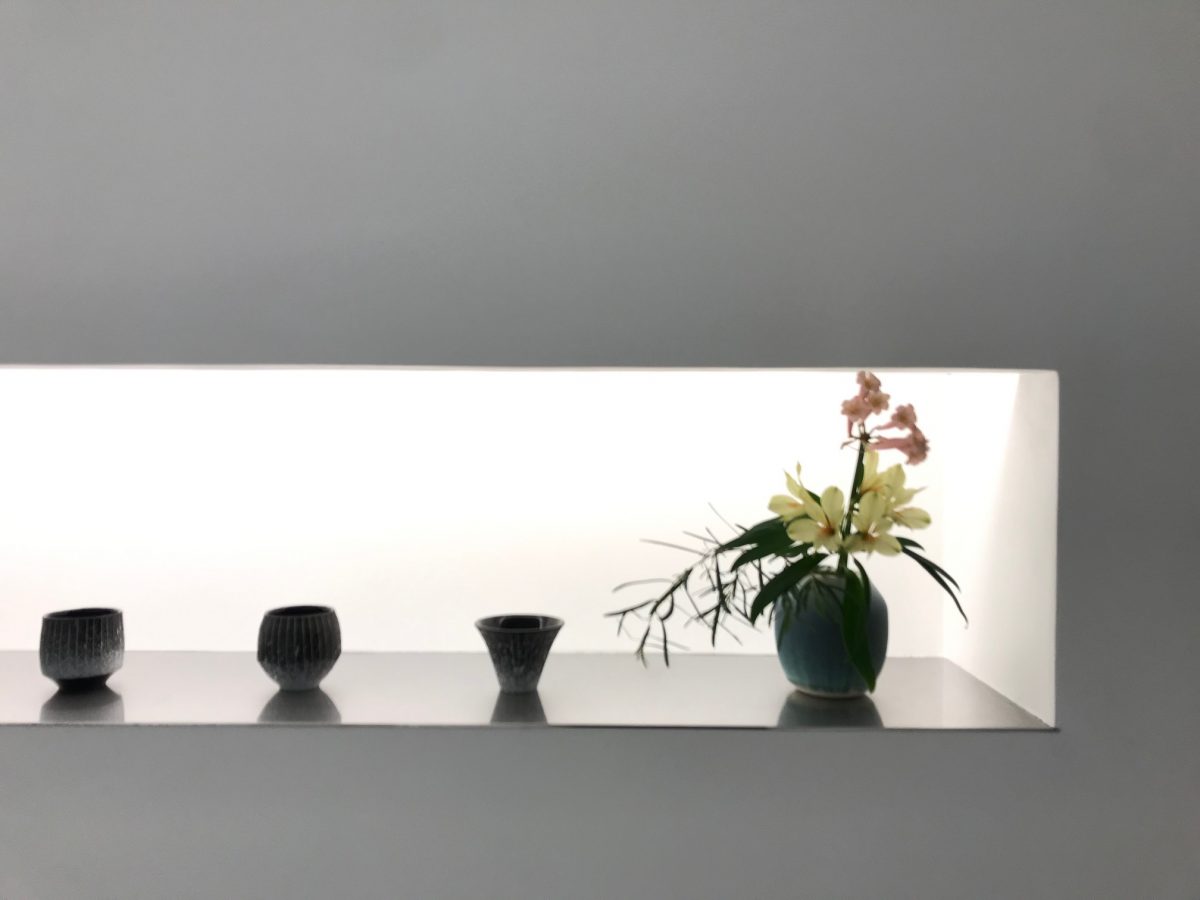 The language of Japanese quince is pioneer as an influential Daimyo: Oda Nobunaga used it for his family crest in the 16th century.
The buds of Japanese quince come into bloom day by day.
It makes us feel spring is coming.